Most Viewed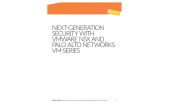 This technical document provides details of the VMware NSX and Palo Alto Networks integration, including descriptions of the components of the solution, and key use cases.
白皮书
Defense in Depth does not mean more security tools. The key to thwarting advanced attacks in today's government networks is to reduce the attack surface to increase visibility to what matters: the anomalies in your network, across the kill chain.
白皮书
Once creation of application whitelisting, policies and file types allowed on each segment of the government network is complete, it is necessary to identify any anomalous applications and files. The Palo Alto Networks® enterprise security platform prevents all known file types from traversing government networks in-line while unknown files are dynamically analyzed by the WildfireTM Threat Intelligence Cloud or your own private instance of the WildFire Threat Intelligence Cloud, the WF-500. Unknown threats are identified, and protections are created and shared with all customers within as little as 30 minutes.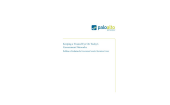 白皮书
This white paper describes a structured approach toward the formation of a government security operations center (SOC) that enables organizations to integrate this capability into their overall Information Security Management System (ISMS) and align with many of the requirements introduced by ISO/IEC 27001:2013.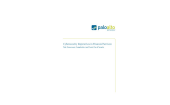 白皮书
Financial institutions around the world are targeted by cybercriminals more than any other industry. To minimize risks, you need to evaluate the current state of your security, aggressively identify the most significant risks, and then make rapid improvements to modernize your security infrastructure and lower your exposure.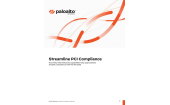 白皮书
Establishing, maintaining, and demonstrating compliance with the Payment Card Industry Data Security Standard (PCI DSS) is a necessity for everyone in payment card processing—including merchants, processors, acquirers, issuers, and service providers, as well as companies that store, process or transmit cardholder data (CHD) and/or sensitive authentication data. With approximately three hundred individual requirements to address, organizations subject to the standard have their work cut out for them.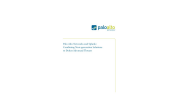 白皮书
Palo Alto Networks® strategic partnership with Splunk® brings the power of our next generation enterprise security platform together with the Splunk next generation, big data security information and event management (SIEM) system. Featuring the tightly integrated Splunk App for Palo Alto Networks, the combined solution delivers unprecedented protection against advanced threats, including targeted attacks, sophisticated malware, and advanced persistent threats (APTs). Joint customers benefit from more thorough threat detection, faster response capabilities, and enhanced situational awareness for better, risk-informed decision-making.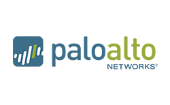 数据表
Firewalls enforce network access via a positive control model, where only specific traffic defined in policies is granted access to the network while all other traffic is denied. Access Control Lists (ACLs) initially performed this functionality, often in routers, but their rudimentary approach gave way to dedicated packet filtering and stateful inspection firewall devices that offered deeper levels of access controls. Unfortunately, these traditional firewalls shared a common shortcoming—an inability to see all of the applications traversing the network across all ports and protocols. The use of proxy-based devices began providing more granular visibility into a small set of applications and protocols where traditional firewalls were blind.
资源
As your organization evolves from traditional datacenters to virtualized and cloud environments, your security architectures must evolve to support your changing set of requirements. This whitepaper describes the challenges of virtualized datacenter and cloud computing environments, and how to address them with next-generation firewalls.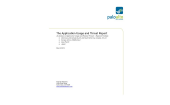 资源
Highlights of Global findings as well as the regional findings for Asia Pacific, Japan, Americas and Europe, Africa, Middle East.
数据表
Viruses, worms, and other malware are increasingly targeting applications and enterprises are struggling to defend the corporate network from these sophisticated threats with their existing security infrastructure. Learn why Gartner believes the future of IPS is a next-generation firewall.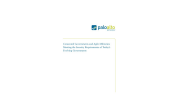 白皮书
Governments around the world are undergoing change. Whether reducing their data center footprints, virtualizing existing services to reduce costs and "go green", or advancing security to thwart today's advanced attacks in the field or at home, governments have different requirements of their cybersecurity solutions today. Palo Alto Networks® provides some of today's most innovative, advanced, and flexible cybersecurity options available to meet today's government requirements.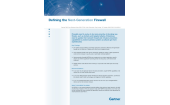 数据表
Palo Alto Networks was recognized as a leader. And according to Gartner, vendors in the leaders quadrant "lead the market in offering new safeguarding features, providing expert capability, rather than treating the firewall as a commodity, and having a good track record of avoiding vulnerabilities in their security products."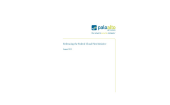 数据表
This whitepaper details the security challenges for your cloud computing environment, provides clarity on applicable federal standards, and describes how to address them in a pragmatic approach with a credible, effective and flexible network security solution.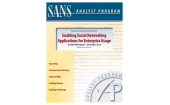 数据表
This whitepaper, written by a SANS analyst, provides the latest research regarding social networking applications, explains the benefits and risks they bring to corporate networks, and provides a recommendation for defining a secure social networking policy.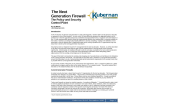 数据表
This report describes the existing and emerging set of security threats, and the limitations of the current generation of firewalls. The report also describes what is needed in a next-generation firewall to ensure that the product can do a fundamentally better job of protecting you from security threats than is possible with the current generation of firewalls.
数据表
For enterprises looking at NGFWs, the most important consideration is: Will this new technology empower your security teams to securely enable applications to the benefit of the organization? It's not about blocking applications, but safely enabling them.
Available in the following languages: Arabic, Chinese (simple), Chinese (traditional), French, German, Italian, Japanese, Korean, Polish, Portuguese, and Spanish
数据表
In the first half of 2011, NSS Labs performed extensive testing on six of the most widely deployed enterprise network firewalls in the market. The testing focused on traditional port-based firewall features, and excluded any review of next-generation firewall capabilities. Products were evaluated in terms of security effectiveness, performance, stability, and total cost of ownership.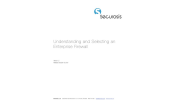 数据表
This Securosis whitepaper analyzes the disruption happening at the enterprise perimeter, the various technical architectures capable of addressing the new requirements, and deployment considerations for optimal security, availability, and performance. The whitepaper also guides you through advanced firewall features such as IPS, content filtering, and anti-malware.
数据表
This whitepaper highlights the challenges you face when users are off network, and how GlobalProtect can help address those challenges.
数据表
Learn how Palo Alto Networks provides enterprises with visibility into and control over applications traversing the network irrespective of port, protocol, SSL encryption or evasive tactic used.
数据表
There is a serious problem with today's enterprise networks – the users are in control. This paper examines the difficult tradeoffs that you face when determining the appropriate strategy and policies for your Web 2.0/Enterprise 2.0 applications.
数据表
The old model of security was simple, but business, applications, and technology require more sophistication in network security – since applications aren't threats. This paper discusses how to have more business-relevant network security (beyond simple block/allow at the network port) without increasing complexity and cost.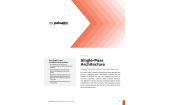 数据表
Outlines the benefits of integrating threat prevention into your firewall, why past approaches have failed, and how Palo Alto Networks succeeded with our single pass software and parallel processing hardware approach.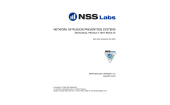 数据表
During Q3 2010, NSS Labs performed an independent group test of network intrusion prevention systems (IPS) currently on the market. While the Network IPS Group Test Report provides comparative information about those products, this Individual Test Report provides further detailed information that is unavailable elsewhere.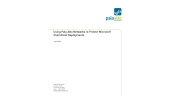 数据表
Learn how Palo Alto Networks can help IT managers detect and control Microsoft SharePoint deployments.